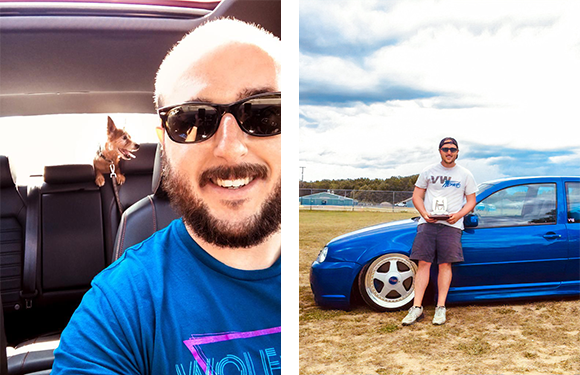 "I've met some life-long friends across the U.S. and internationally because of Volkswagen," states Nick Farrington, our sales associate who has been with us for over three years. Even before Nick was born, his family has forever been VW enthusiasts, bringing Nick home from the hospital for the first time in a 1986 Rabbit Cabriolet.
    His first car in high-school was a 1991 GTI, and he's driven all sorts of models since. Alongside his passion for Volkswagen, Nick is a freelance photographer, live music enthusiast, and loves hiking and kayaking.
    "Helping customers during their times of need is really important to me because of how delicate these situations can be. Sometimes people need a helping hand to fix a bad time in their life, and that's what I'm passionate about, as well as the rest of the crew here at Curran Volkswagen," says Nick. "Everyone at Curran VW truly cares about building a relationship with you and your family, and that's why I love what I do."